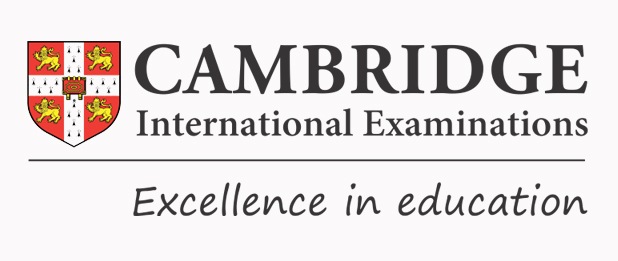 The curriculum consists of a two year course of study leading to an examination. It provides an ideal preparation for higher level courses such as A – level and Higher Secondary Examination.
IGCSE Syllabus Groups
GROUP 1 LANGUAGES
– English
– Bahasa Indonesia
GROUP 2 HUMANITIES AND SOCIAL SCIENCE
Economics
Geography
GROUP 3 SCIENCES
Biology
Chemistry
Physics
GROUP 4 MATHEMATICS
Mathematics
GROUP 5 CREATIVE, TECHNICAL AND VOCATIONAL STUDIES
Art and Design
Business Studies
Computer Studies
Accounting  Advanced Level (A – Level)
Our international education programs and qualifications lead seamlessly from Primary through to Secondary and Pre-university years. Our flexible approach means students can offer every stage of a Cambridge international education, or just focus on specific stages. We offer full support, designed carefully around the curriculum, qualifications, classroom resources and the needs of our global learning community.
Curriculum is at the heart of the learning experience that a school offers its learners, and at the heart of the mission and vision of the school. Each Cambridge curriculum develops learners' understanding, knowledge and skills. Cambridge Curriculum has been designed to be culturally sensitive. It includes top-quality teaching and assessment resources appropriate for teaching and learning in local and international schools. Our School program addresses 3 main areas: ORGANIZATION, SOCIAL SKILLS AND ACADEMIC AWARENESS.
ORIENTATION FOCUS # 1 : GET ORGANIZED: 
Creating effective organizational system poses one of the greatest challenges for students leaving elementary school. Students who learn how to manage the flow of information and materials from school to home experience higher levels of academic achievements during their 1st year in the middle school. The challenge for most students is finding a system that gives them access to their school supplies and papers in a timely manner. Although most of the time students are assisted for organizing work but creating a study centre at home provides middle schooled with the final piece of its organizational system.
ORIENTATION FOCUS # 2 : STAY CONNECTED:
Meeting new friends and establishing positive relationships has become an integral part of the transition process in the middle school. Through the joint effort of older students and school personnel, new middle school students' are guided through a series of activities designed to bring out learning objectives in a relaxed and enjoyable way. Students begin the year excited about new friendships and with greater confidence in their ability to develop a growing network of positive peer relationship
ORIENTATION FOCUS # 3 : GET AHEAD:
During Students' Orientation day(s) each student receives agenda planners followed by specific strategies and guidance from teachers about how to chart assignments, due dates and project deadlines. Students are encouraged to think ahead and take action to complete assignments prior to the scheduled deadlines. Creating weekly goals and action statements is one way to stay on track. This eases the transition to middle school.
We, at Middle School GSA, believe that students must be exposed to and be immersed into a curriculum that ensures that students do not see knowledge as curriculum but view it is as a whole, where each part of teaching is significant.                                          
Curriculum in general is the same as followed by English medium international schools in most commonwealth countries in Asia. All Middle Year Programmers will appear for "The Board of Secondary Education Indian Schools – Indonesia, MATRICULATION Certificate". At the same time in grade 9 & 10 they avail to join 2 years 'GCE Level Program'.