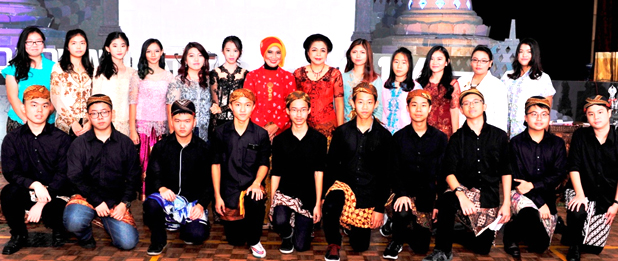 MIDDLE YEAR PROGRAMME   GRADES 7 – 9
Middle School program is a key to effective transition and achievement for Teens and Parents. The physical and emotional changes of adolescence coupled with the dramatic shift in schooling philosophy and structure results in a transition period taught with questions and anxiety for Parents and Students alike.
CURRICULUM  NATIONAL CURRICULUM – SMP (1, 2, 3)
SMP Gandhi, Ancol is a pioneer school in the founding of National Plus Schools in Indonesia.   As a pioneer, SMP Gandhi is not ordinary school.  SMP Gandhi is a truly great school offering a caring, stimulating environment where students are nurtured, challenged, and educated, and given opportunity to reach their full potential.  SMP Gandhi is a place for students to build and groom personally, socially and academically.
Our National education programme is based around National Curriculum (Kurikulum 2013) and International Cambridge Curriculum. We provide a perfect balance and culmination of both in the best interest of the students.  This enables our students to excel academically, experience a wide range of service and co-curricular activities both locally and overseas and entry to the next level.
As a middle school, we are facing the early puberty. Students face a challenge moving from Primary School to the Middle School Therefore, an educational programme not only needs to provide them with discipline, skills and challenging standards but also with creativity and flexibility.  Students also learn the importance of having good character and values from religion lessons and moral science. Experienced teachers in the middle school ensure that the transition into and through this phase is smooth and that each student is enabled to exercise maximum capability. The regular monitoring of academic performance and a structured Personal and Social Education Program all ensure that students grow academically and personally. Thus they are able to meet the demands of a challenging Secondary Education Program.
Students who join the SMP stream are instructed in Bahasa Indonesia. Mathematics classes are instructed English and Matematika (Math in Indonesian) is taught in Bahasa. The same is true for IPA-Science. The classes for English are conducted only in English.and equip the students for higher studies abroad and to take up their career.
CURRICULUM
NATIONAL CURRICULUM (Kurtilas)
IGCSE O'Level
CERTIFICATE
IJAZAH NASIONAL
SKHUN
IGCSE O'LEVEL
LANGUAGE OF INSTRUCTION
ENGLISH
INDONESIAN