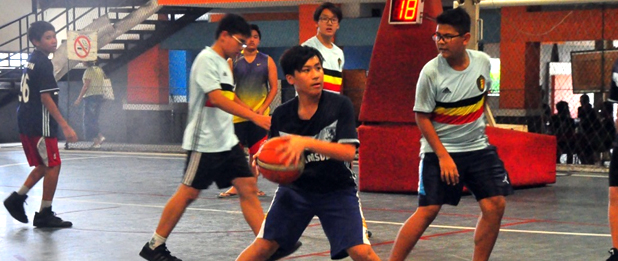 Students are free to enjoy membership of one of the following clubs to pursue their hobbies and hone their talent.
Art & Craft
Basketball
Choir
Community Action and Service
Computer Whiz Kids
Traditional Dance
Drama Club
Gym Post Club
Home Makers
General Knowledge
Culinary Club
Debate Club
Choral Speech Contest
Badminton
Chess
Table – Tennis
Orchestra
Pottery
Photography
Science
Stage work
Soccer
Taekwondo
HOUSE SYSTEM
We have 4 Houses at Gandhi School Ancol : KARTINI , DEWI SARTIKA , SUDIRMAN AND PATTIMURA.
Many inter – House competitions such as Inter-House Cooking Competition, Inter-House GK Quiz, Inter-House Annual Sports, and Inter-House Art Competitions are held on our school grounds. House established events are another way for participants to learn to strive as a team and play fair. This brings new cheer to the hearts of the participants. Every member participates with excitement and pride.
Involvement in extracurricular activities allows students to develop skills in areas of their individual talents or interests. It also provides a new avenue to meet classmates with similar interest. Participation in extra curricular activities increases self-esteem, promotes responsibility, assists students with time management skills and shows sportsmanship. We, at middle school focus on 3 main areas of extra-curricular activities
ACADEMIC FOCUSED ACTIVITIES
Quiz Team, School magazine, Debate, Science Club, Computer Club, Story Telling, Poetry Competition, Spelling Bee, News Reading, Science Presentations, Annual Exhibition, English Enrichment Activities. Each of these activities promotes academic excellence and provides students with an opportunity to expand their content knowledge outside the classroom. While building leadership skills students will also learn the benefits of technical and writing skills as well as the importance of meeting deadlines. Students will also have the opportunity to broaden their knowledge about unfamiliar subjects by conducting research as a team.
ATHLETIC FOCUSED ACTIVITIES
Extra-curricular activities on athletics include sports such as Basketball, Futsal, Soccer. Being part of athletic team allows students to learn cooperation, sportsmanship, respect, leadership and dedication. Students learn the importance of team members. Many stereo types and barriers are broken on the field and results in long term friendship.
INTEREST FOCUSED ACTIVITIES
Extra- curricular activities that focus on individual interests include Badminton Club, Table Tennis Club , Dance Club, Community Action Service, Arts Club , Orchestra – Music Club,  Musical Instrumental Club, Drama Club, Cookery club  and the Photography Club. Participation in these activities allows students to show case their skills in their area of interests while forming bonds with peers who are like-minded.