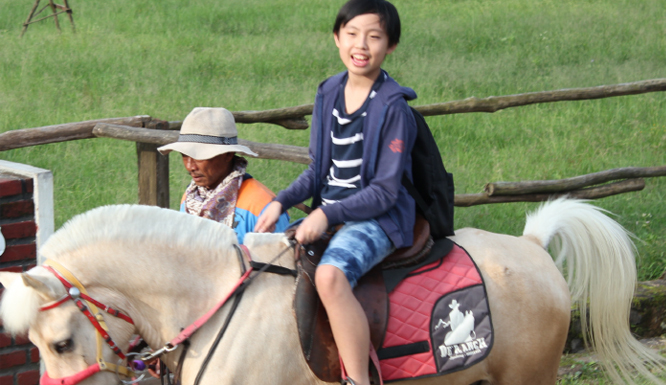 Outbound to Bandung with 71 students of SD and FEP grade 6 from 26th – 29th May exhibited the ultimate level of excitement among the bubbling explorers. A sleepover outing with friends! – marked its own kind of thrill. In addition, the horse riding at 'De Ranch' decked-up as the 'Wild-Wild-West' boosted the excitement in everyone around.
Other fun activities included the gold digging, stone collecting and adventurous flying fox events. Day one dissolved after a sumptuous dinning at Gubug Mang Engking. Day two was more sensational – Trans Studio, the biggest indoor theme park, an eternal favorite among GSA students; enthralled all with various games. After a whole day of fun, frolic and exhaustion, the youngsters trudged to their hotel – Best Western La Grande but their experience at the racing coaster, galaxy vertigo, giant swing and magic corner lingered as the talk of the day.
The sluggish morning of day three had shopping in the itinerary. Henceforth, after breakfast everyone proceeded to Kartika Sari to purchase the most prized souvenir that Bandung offers, Pisang Bollen or banana balls. Loaded with wonderful memoirs our travellers, however had to return to Jakarta with a reluctant resolve.