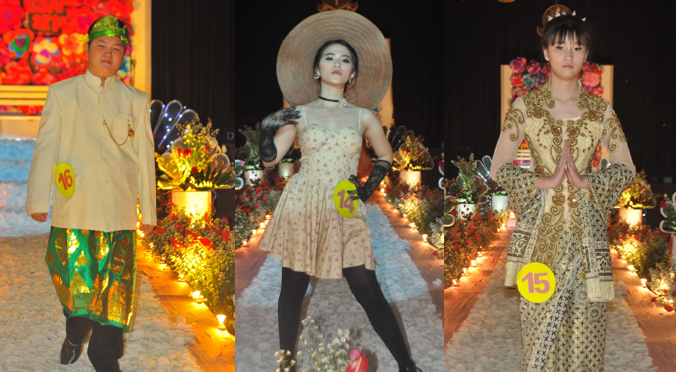 Love is a lot like dancing – you just surrender to the music. 
EXPRESS EVOLVE PERFORM ANNUAL EVENT ON PERFORMING ARTS
PENSI is one event the students of SMP-Gandhi anticipate. One can say that "that is the event' that lets them express themselves freely. The auditorium is filled with loads of joy and the atmosphere is just contagious, one might guess that there is an outpouring of endorphins in the room and this is just what education is all about-the growth of the mind, body and soul of an individual. On November 7th, this is what happened…….
The stage was perfect for the fashion parade. The themes rolled out for the event were 'Vintage dressing', 'traditional attire' and 'party wear'. The contestants were in their best attires – a feast for the eyes. The judges – the former students of Gandhi who have made a career for themselves in the fashion industry were invited to be the judges for the day. Meanwhile, a photography contest held the week before, displayed the best pictures taken by the students.
This event was a novel one bringing the best out of the contestants. Some even discovered their love for the lens. Early in the afternoon, after a sumptuous lunch break, the auditorium witnessed yet another amazing program – the musical event. There was a perfect display of talent, rhythm and music; musical renditions went way back to Whitney Houston, Michael Jackson and Bob Marley.
The crowds swayed to the angelic voices of the contestants and the air was filled with music which once again reminds me of the outpouring of endorphins – a magical feeling lasting a couple of hours. And so, the countless hours of rehearsals had finally paid off. Thanks to the organizing committee for these incredible moments.