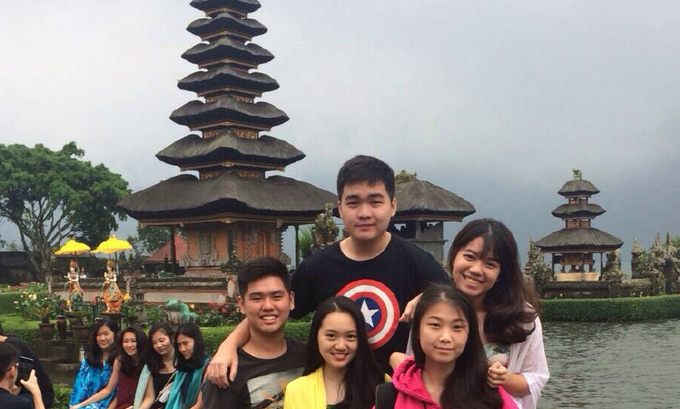 SMA Gandhi Ancol students product of hard work and stress. The entire preparation to make the possibility of a 'Bali field trip' clarify into reality was a roller coaster ride. Rumours spread, students doubted, teachers organised. Patience was key for us students, in studies, also in this long-awaited field trip.
24th April morning –clear, cloudless skies- a 180 degree turn if synced with our moods. Restless students gathered in Soekarno Hatta International airport, all overcome with this feeling of contagious exhilaration. Each immigration post had a GSA student filing out one by one.  In that moment, we were at the peak of the roller coaster, more than ready for the memorable dive. Next stop, the Isle of the Gods!
'Welcome to Ngurah Rai International Airport', be our mixed emotions a physical body and it would've caused a turbulence right then and there anxious, feverish, beyond euphoric. You could feel the energy in the air ! We visited an array of markets and temples and each site never fails to radiate the marvellous culture of Bali.
The sun was at its peak; Bali's vibrant colours seemed to glisten under the brilliant light. Students couldn't help but snap photos under the scintillating sun in every nook of Bali.
Not forgetting to visit famous landmarks, Pura Ulun Danu Bratan and Pura Tirta Empul became the highlight of the adventure with its nostalgic feel and picturesque sight. Those who had visited Bali before experienced a whole new outlook on Bali.
First-timers were awe-stricken with what Bali offered. 28th April morning –the sky a twilight- the day we leave for Jakarta. However, 4 days satisfied our craving for stress relief.
Class of 2016′ Field Trip – April 24-28,2016